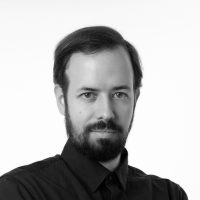 2023
2022
2021
2020
2019
2017
2015
Methodology to create spectral sky models to enable the inclusion of colorimetric characteristics of daylight in research and design Proceedings Article
In: CIE 216:2015, S. 564–573, CIE Central Bureau, Vienna, 2015, ISBN: 978-3-902842-55-8.
2018
Simulating Circadian Effects Workshop
2018 Proceedings of the Symposium on Simulation for Architecture and Urban Design, 2018 SIMULATION COUNCILS, INC, 2018.
2023
The spectral simulation program LUMOS Vortrag
28.03.2023, (Salzburg Congress, Salzburg, Austria, 28.03.2023 (LICHT 2023 – 25th European Lighting Congres)).
2022
Lichttechnische Anforderungen im Home-Office Vortrag
08.02.2022, (Workshop: "Gestaltung von gesunden Innenräumen", Technische Universität Berlin).
2021
Validation of the spectral radiosity calculation tool LUMOS in regards to the CIE TR 171 test scenarios for lighting simulation software Vortrag
06.06.2021, (Lux Junior 2021).
2019
Spektrale Simulation von Tageslicht in Innenräumen Vortrag
WBA Bauhaus Weiterbildungsakademie Weimar, Weimar, Germany, 12.11.2019, (6. Praxisforum Biologische Lichtwirkungen – BioWi, poster presentation).
Richtungsabhängige Bewertung nicht-visuell wirksamer Strahlung Vortrag
Technische Universität Berlin, Berlin, Germany, 06.11.2019, (Prof. Krochmann Gedenkkolloquium).
Enhanced Human Centric Lighting – Development of a wearable light dosimeter Vortrag
University of Sorbonne, Paris, France, 08.10.2019, (Velux Daylight Academic Forum).
Enhanced Human Centric Lighting Vortrag
Schulungsheim an der Ilm, Dörnfeld/Ilm, Germany, 07.10.2019, (Lux Junior 2019).